I am Pumpernickel Pickle Periwinkle Chukwu Okorafor, ally, familiar and friend of writer Nnedi Okorafor
. The Space Cat. (He, him).

I Space Cat.
@tanaford draw me nice. Graphic novel in progress. 🐾
#catfuturism https://t.co/vwLJCaHxzY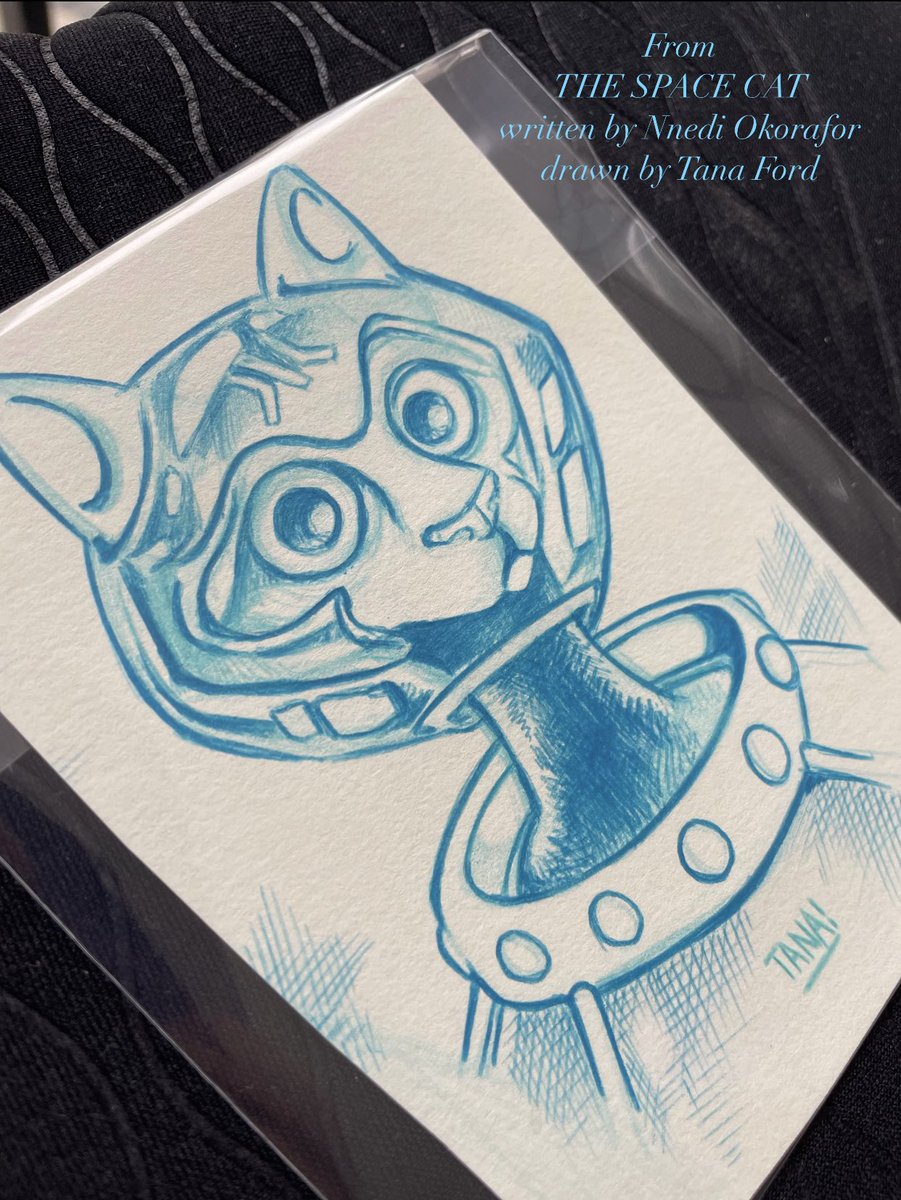 My name Neptune Onyedike Okorafor the Cat. I brother to Periwinkle Chukwu and cat child of Nnedi Okorafor writer. I read catfuturism book, sleep and run fast.

I give brother back massage, then we run fast. It good exchange. 🪐 https://t.co/OMTGmPmpPM